On my previous post about Green Day, I spoke about my frustration over not being able to attend the concert on Aug 9th in San Antonio, TX. This morning, when I spoke to my best friend she agreed to go with me to the concert and even volunteered to pay for the tickets. Of course, I refused to let her pay for my ticket. I am just happy that she is going with me. This made my entire week better. I am so excited that I can barely hold it in, which leads me to the purpose of today's post...
Since this morning I can not stop listening to Green Day (both old and new songs)! I couldn't help to think that 21st Century Breakdown is a really good album. At times it does very much remind me of American Idiot but with a mexican twist. However, both albums are very different and have very different characters. Christian's character is very similar to St. Jimmy but they are not quite the same. The same goes for Gloria and Whatshername. The similarities and the differences between both albums are so close that I realized that I couldn't make up my mind about which album I like more.
I would, however like to know what the other Green Day Fans think.
(I don't bring Nimrod, Kirplunk, or Insomniac, etc, into this discussion because they were all great in their own ways.)
Which Green Day album do you like more?
VS.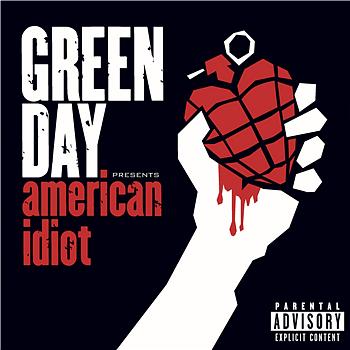 Current Mood:
curious
Current Music: Last of the American Girls by Green Day